Welcome to Rustic Phoenix! – It's our vision of a small local mercantile with a cool touch.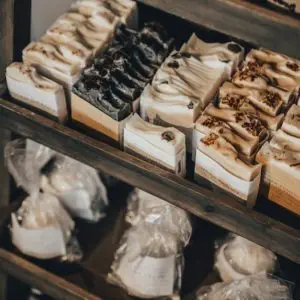 The Rustic Phoenix was created in Downtown Zebulon, North Carolina to help support local North Carolina businesses and the artisans behind the small businesses. They wanted to create a store that gives local small businesses a place to sell their products so they could better compete with the 'big box stores everywhere. Sometimes the general public gets comfortable shopping with the big guys and forgets all about the small businesses that sometimes struggle because people may not know how great their brand or product is. During the pandemic, Rustic Phoenix wanted to focus on a way to team up with small local businesses and create their own local small business where we can display and sell their retail-ready products. Their partners have logos and retail-ready packaging and they are vested in their small businesses. Most of what these partners have made is exclusively for the shop and you can't get it anywhere else. The inventory continuously rotates so you see something new and different each time you come in to look around and shop. We want to help spread the word on the importance of shopping small and shopping local.
In short…
Think high'er' end gift shop with a rustic farmhouse vibe.
​
Rustic Phoenix is a local mercantile gift shop with a farmhouse vibe featuring home decor, unique finds, gourmet candy and more in the heart of Downtown Zebulon, NC.