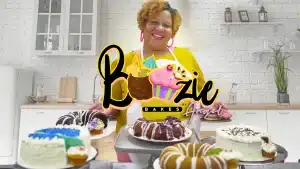 Boozie Bakes is a business that sells moist, delicious wine and liqueur baked goods. They offer cakes, cupcakes, cookies, mini cheesecakes and pies. We use wine to bring out the flavor and make them fun to eat. It is truly a party for your mouth! Come and see why once you taste it, you'll love it!
EVERYONES INVITED TO THE PARTY!
They started with the simple idea of bringing the best from us to you. From conception to the final product, they put lots of love and careful thought into all we do. Boozie Bakes hopes you will enjoy everything we have to offer, and share the experience with others. They aim to create moments and experiences with our baked goods! It's truly a party in your mouth!
They offers simple and easy catering options with multiple size Cupcakes, Bundt cakes, Pies or Cheesecake Brownies. These offerings can serve any occasion whether a corporate event, wedding, birthday, Bachelor/ Bachelorette party or friends and family gatherings.  Fill out an order request form or contact us for a booking, signature cocktail creation cupcake or any additional questions.