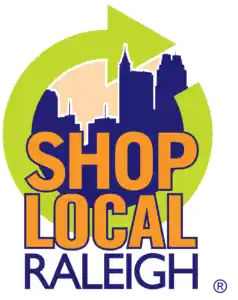 A proud partner of Sidecar Health
Shop Local Raleigh is partnering with Sidecar Health to provide you more options for your health coverage.
Sidecar Health is a revolutionary new health insurance product out on the market for individuals. Sidecar Health saves its members 40%* or more on health care costs by giving them a Sidecar Health Visa card they use to pay their healthcare provider directly at the time of care. Every covered medical service and prescription drug (there are more than 170,000 of them) has a fixed benefit amount that Sidecar Health will pay toward that service or drug. These benefit amounts can be easily found in the Sidecar Health app so members know exactly what their plan will pay and there are no surprise bills later. Members can personalize their coverage by choosing their annual max benefit and prescription drug coverage. And, members can use Sidecar Health at any healthcare provider they want – there are no networks.
*Comparison of premiums and coverage quoted to a 30-year-old person, with no pre-existing health conditions and residing in ZIP code 77002, for a premium policy administered by Sidecar Health and an Oscar Classic Gold plan issued by Oscar, and assuming $5,000 total annual health care spend (as of November 7, 2019).
Vision Perks at The Eye Institute available to members of Shop Local Raleigh and their employees at no cost to your business and no monthly fees!
As a part of your Shop Local Raleigh membership, you receive vision perks at The Eye Institue's Seaboard Station location. Save money on your yearly eye exam, contact lenses, and frames. Unlike most insurance plans, you can use your vision perks towards glasses AND contacts in the same year and there are no limits on how many pairs of glasses you can use your discount towards.
$59 Routine Comprehensive Eye Exams
$75 New Fit for Contact Lenses
$50 Refit for Contact Lenses
30% Discount on all Frames & Lenses
15% Discount on Contact Lenses before Manufacturer Rebates
Call 919-200-4840 to schedule your appointment and make sure to #ShowSomeLocalLove to The Eye Institute with a shout-out on social media as a thank you for these awesome savings!