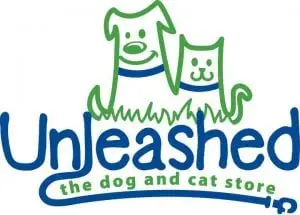 Unleashed is a small, privately & locally owned and operated company striving to provide "the best a dog & cat can get," at reasonable prices!  We really want every dog & cat to be as happy and healthy as ours.
The owners of Unleashed, whom you can read more about on our website (www.unleashedmutt.com), grew up mostly in Raleigh, NC, with a few years in Wilmington, NC, and are happy to serve Raleigh, Cary, and Wilmington and contribute to these communities as much as possible.
Unleashed began February 24, 2007 at the NC State Fairgrounds Marketplace, with one table, one display stand, and a garden umbrella.  We quickly expanded our little "shop" and later added our online store.  In October 2007, we were invited to the NC State Fair, and business kept growing.