The GRMA/SLR Annual Meeting is held the last Tuesday of February every year. It's a time for members to come together, network, share local bites, and brainstorm with each other. We will review what's happening in our local area and hear what Shop Local Raleigh- Greater Raleigh Merchants Association is up to.
We are thrilled to have Laurie Ruettimann as our featured speaker this year! Laurie is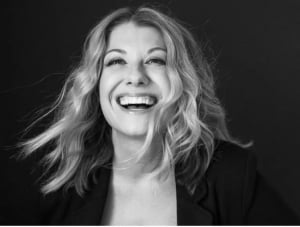 a former human resources leader turned writer, speaker, and entrepreneur known for her commonsense style and straightforward approach to workforce issues. She  keynotes events all over the world. Check out her weekly podcast, "Let's Fix Work." You won't want to miss this inspirational address.
All members and guests are invited to attend.  Interested in sponsoring? Contact Harmony@shoplocalraleigh.org for more information.
When: February 26, 2019 from 11 am – 1 pm
Where: The State Club, NC State Campus
Tickets available through Eventbrite! $15 for SLR members, $20 for non-members. Ticket purchase includes a plated lunch, tea/water, dinner roll and dessert. There are three menu options to choose from: shrimp and grits, mushroom ravioli, or panko crusted chicken. You will select your menu item with your ticket purchase. Coffee will be available as well.
2019 Local Friend Sponsors
2019 Proud Local Sponsors