Valentine's Day Member News
We hope everyone had a wonderful Valentine's Day! Take a peek below at the member news released February 14, 2019.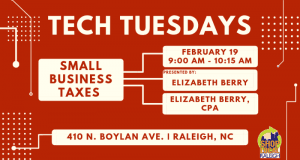 Next week! Tech Tuesdays – Small Business Taxes
Get your tax questions answered before the big day. 9 am at the Shop Local Raleigh headquarters. RSVP on our Facebook event.
March Tech Tuesday has us learning about messaging apps from Be True, LLC.  More info coming soon!
Get your tickets to the 2019 Annual Meeting today!

Just announced, keynote speaker Laurie Ruettimann kicks off our meeting with a motivational speech that will leave you energized and ready to take on anything. Lunch provided by NC State University and we hear there's a really cool giveaway. Seats are selling fast, book yours today!
4th Friday Connections at Pinup Studios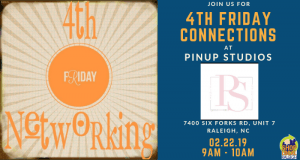 4th Friday Connections meets this month at Pinup Studios off Six Forks Rd. Visit Christina's new studio space, meet other Shop Local Raleigh members, and enjoy conversation over a cup of local coffee.
Feb. 22, 2019 from 9-10 am
RSVP on our Facebook page
Announcing This Is Not a WorkShop! by The Kitchen and Shop Local Raleigh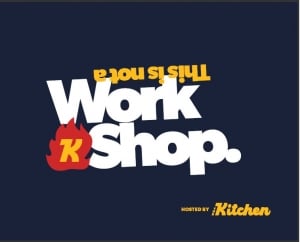 Network, engage, sip, share small bites and engage with fellow industry professionals on how to brand, how to identify, how to grow and how to make sure you achieve your goals for 2019.
March 4 from 2-4 pm at Vidrio
$25 for SLR members, $35 non members
Not a member? No problem, JOIN today!
The Insider Program
We are launching a new program in 2019 driven at getting more consumers spending with you. Formerly called Locavore, we are excited to announce The Insider Program!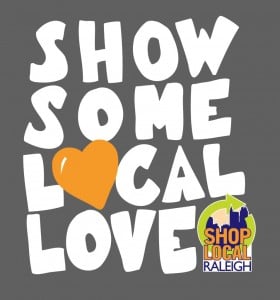 The concept is simple.
1) Consumers will join SLR as a community member
2) Consumer will be listed on the SLR website community honor roll and will receive a SLR Perks Card- which will allow them to receive special perks at local businesses
3) Consumer then shops with card & receives special perks, feels good about shopping local and we make our economy stronger.
Here's where you can get involved!
Offer a special for consumers holding the card. Maybe it's an extra topping at no charge, 10% off your purchase, add a flavor with no charge, $1 off your purchase, free estimate or consult – you can be creative! This opportunity is open to all members.
We will list all business offers online with a click through link to your profile. Offers can be updated, added, deleted as needed.
Contact sarah@shoplocalraleigh.org with questions. Sign up your business today!
Triangle RPS Is Back!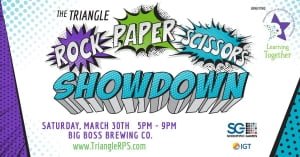 Triangle Rock Paper Scissors Showdown is the ultimate contest of skill, fun, and luck! Triangle Showdown benefits Learning Together, a non-profit committed to meeting the developmental, educational, and health needs of children of all abilities. Register to play today!
Consider donating a unique experience, private tour, or cool gift for this great cause. Contact Colleen McDevitt today!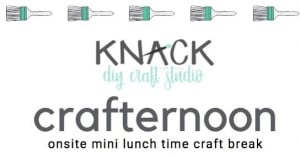 City of Oaks Dental
Free x-rays for SLR members ($100 value) when scheduling a new patient cleaning and exam
10% off at BBQ Proper