We're saying WELCOME to Shop Local Raleigh's newest members and a big THANK YOU to our returning members for their continued support!
#ShowSomeLocalLove to July's new and renewing members by checking out their profiles, giving them a follow on social, and referring them to your friends and family!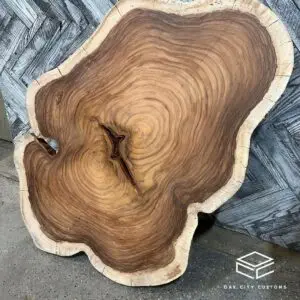 Oak City Customs –  From Tree to Table Transforming Locally, Urban Sourced Lumber into Heirloom Quality Custom Furnishings From Dining tables to full Bar build-outs,
Read More »
July New & Renewed Members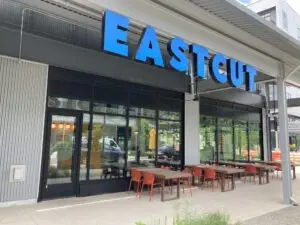 The Eastcut idea was birthed in July 2017 by co-founders Brad Bankos and Steve Wuench – originally hailing from New Jersey and The Bronx (respectively),
Read More »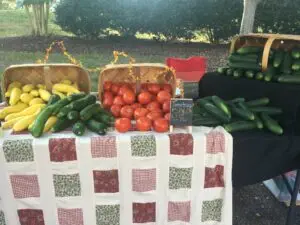 The Downtown Rolesville Farmers Market is a seasonal outdoor market held in Rolesville North Carolina every Saturday from 9am-1pm March through October! Here you can
Read More »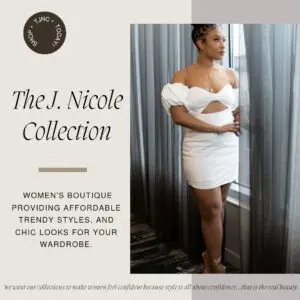 The J. Nicole Collection is a Women's Online Boutique launched by Jennifer Sain, December of 2021 in Raleigh, NC out of her love for fashion.
Read More »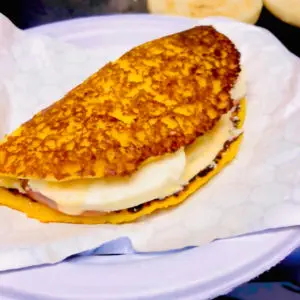 The Corner Venezuelan – Venezuelan cuisine The Corner Venezuelan offers Venezuelan cuisine with some aspects of American food incorporated into it. We have made it
Read More »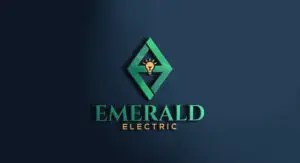 Emerald Electric is a locally owned and operated business committed to surpassing the expectations of our customers. We value hard work, honesty, and responsibility and
Read More »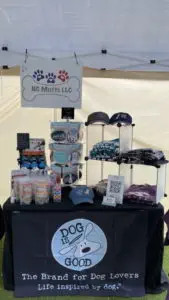 NC Mutts is an authorized reseller of Dog is Good merchandise such as t-shirts, hats, car magnets, and other accessories. They carry all things dog-related
Read More »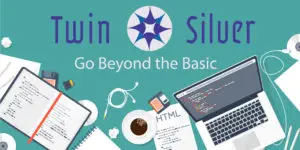 Twin Silver Web Design builds beautiful internet destinations for businesses, non-profits, and personal projects. Twin Silver Web Design is dedicated to boosting local businesses by
Read More »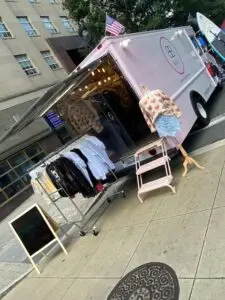 Baily's is a posh mobile boutique bringing stylish and affordable clothing to Women across the Triangle! Operating out of a fully remodeled Chevy StepVan, we
Read More »

Adams | Howell – The Back Story Adams | Howell began in 1998 as Adams Law Office, with Todd Adams opening a solo practice in
Read More »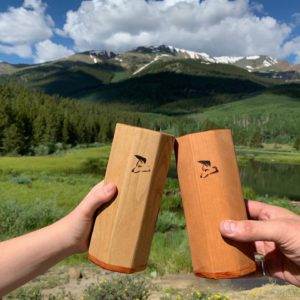 Kettu Woodworks is a small family-owned business located in Wake Forest, NC specializing in high-quality products that are fun and safe for the whole family.
Read More »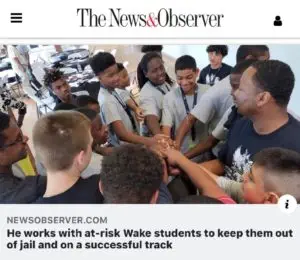 The Sean Ingram Academy is a 501c3 non-profit that provides Juvenile Diversion and Intervention Programs in Wake County. Their mission is to instruct our youth to
Read More »
Adventures in Bloom is a local handmade gift shop and craft space located in the heart of Downtown Apex, North Carolina. Adventures in Bloom offers
Read More »

Head Shots, Personal Branding, Magazine Style & Family Portraits North Carolina's Premiere Luxury Portrait Photographer Kathy Howard Portrait is an award-winning Master portrait photographer, specializing in
Read More »
Office Ours is a full-service office suite, conference room, and virtual office company, providing local companies with a professional and functional address to conduct their
Read More »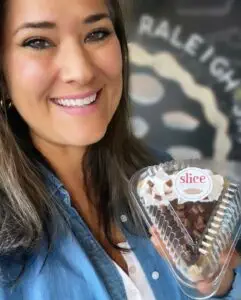 Slice Pie Company was established by a father's love of baking, entering his apple pie into the North Carolina State Fair, and winning a Blue
Read More »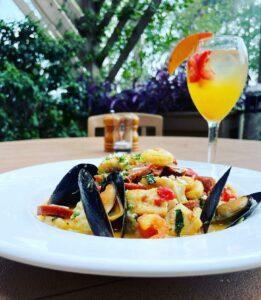 Babymoon Cafe is located minutes away from Raleigh/Durham Airport and is a favorite lunch and dinner restaurant in Morrisville, North Carolina's business development. Providing comfortable
Read More »

Fine Quality, Personal, Professional service is For Your Eyes Only. For Your Eyes Only has been in the same North Raleigh location since it's opening
Read More »

Founded in September of 2015 by Gina Stephens, a media industry veteran of more than three decades, Raleigh Magazine is devoted to culture and lifestyle
Read More »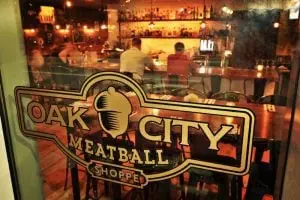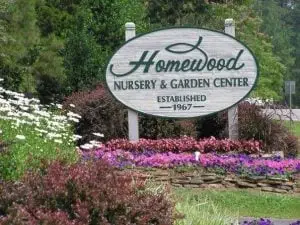 Homewood Nursery and Garden Center is your one stop shop for all things plants, patio, and garden supplies! Homewood is a large, locally-owned garden center
Read More »