Why Buy Locally Owned?
It's encourages local prosperity: a growing body of economic research shows that in an increasingly homogenized world, entrepreneurs and skilled workers are more likely to invest and settle in communities that preserve their one-of-a-kind businesses and distinctive character.
Think local first + Buy local when you can = Being a local!
Read more about the locally owned & independent businesses that have joined Shop Local Raleigh in an effort to help create awareness that they are local and working to keep our community unique! Go support a local today.
In this edition:
Moon & Lola
Brittany Herzberg, LMBT #12823
Capitol City Lumber
Celito
Doug Brown Design
Xpert Nutrition
Brewsees Eyewear
Sluice Hammocks
Vino Amoari Wine Store & Tasting Bar
Always Poppin' Gourmet Popcorn
Goodberry's Frozen Custard
CMI Jewelry
Cooperative Outcomes
Kathy Howard Photography
White House Black Angus
We Be Raleigh
Carolina Railhawks
Lincoln Theatre
Cary Family Eye Care
Netalico, LLC
Moon & Lola

A NC-based jewelry, accessories and lifestyle brand on a mission to make people HAPPY! Moon and Lola is best known for its personalized accessories, including its signature acrylic monogram necklace – a Moon and Lola original, which is handcrafted and assembled by the company's jewelry artisans in its Apex, N.C. production studio. Designs are chic, sophisticated, and classic with a modern twist. The line also includes sparkly earrings, stackable rings, state charms, zodiac signs, Greek letters and gift and home accessory items including conversation mugs, pillows and wall art.
Brittany Herzberg, LMBT #12823

Brittany specializes in therapeutic massage and is trained in Julstro Muscular Therapy – a technique combining applied trigger point therapy, myofascial release, and acupressure. She has helped clients from a variety of backgrounds: IT professionals, athletes, parents, children, seniors, and healthcare professionals. She aims to teach all of her clients to help themselves and offers guidance on stretching, strengthening, and at-home massage.
Capitol City Lumber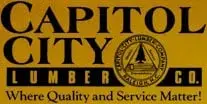 Located in Raleigh, Capitol City Lumber is a one-stop resource for hardwoods, lumber and other building materials. They pride themselves on providing the highest quality and largest selection of wood products in the greater Triangle area. At their yard, they allow the customer to hand pick the lumber or building materials and load up first. This gives the customer the opportunity to make changes to the order or selection as needed. One of their yard sales staff will assist you with your selection, write up a yard ticket for you to bring to the counter and help you load up.
Celito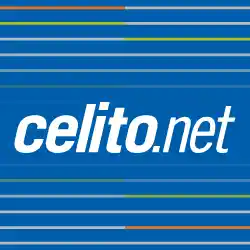 From supplying high-speed fiber Internet service, to delivering quality voice telecomservice, to providing IT consulting and support, Celito offers turnkey telecommunications solutions all under one roof. Their commitment to excellence is evident by the number of clients who have been with them since the beginning. Local non-profits, government agencies and businesses large and small recognize the invaluable expertise of the Celito team and their dedication to providing the best customer service.
Doug Brown Design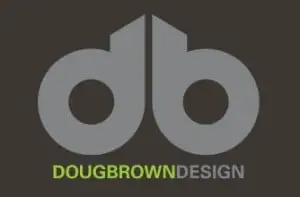 Doug Brown Design is a Raleigh web design firm that delivers innovative and imaginative design. They specialize in custom mobile-friendly website design and development, mobile app development, graphic design and logo design. They develop creative online solutions that not only look great, but are tailored for your specific business. Their SEO optimized websites are developed with ease-of-use in mind.
Xpert Nutrition

Xpert Nutrition has a wide variety of vitamins, minerals, weight loss & diet supplements, sports & fitness supplements, natural remedies, herbs, teas, and aromatherapy products. They believe their best draw for their customers is their staff of knowledgeable and professional experts within the nutrition and fitness industry; many of whom are full time trainers elsewhere.  Besides their wholesale prices on supplements they have a smoothie bar with smoothies made fresh to order as well as alkaline (alkalized) water.
Brewsees Eyewear


They build sunglasses. They sell sunglasses. They want to change lives. With Sunglasses. With an epic combination of manlihood, bravado and American engineering, Brewsees forged a new movement in eyewear. Combining years of technological research, sourcing, and developing the best manufacturing capabilities, they created sunglasses with the power to open beer bottles and shot gun cans while protecting your eyes.
Sluice Hammocks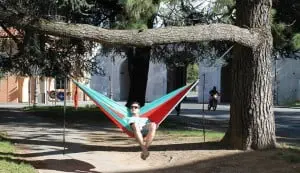 Sluice Hammocks are handcrafted in North Carolina for relaxation enthusiasts everywhere. Their mission is to share the comfort and versatility of camping-style hammocks with people who are searching for a sanctuary from stress. It shouldn't be difficult to find time or a place to relax. Sluice is here to make it easy. They want people to travel far and shop local. Their travel-friendly products give you the perfect opportunity to take a token of small business with you wherever you go.
Vino Amoari Wine Store & Tasting Bar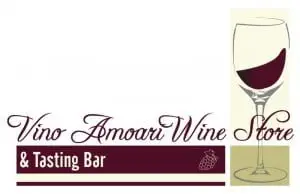 Vino Amoari is a global wine and craft beer store and tasting bar. They serve appetizers and pair them with wine and beer and their extensive wine list includes exquisite bottles from around the globe. Their wine consultants have extensive knowledge on the finest wines, champagne and craft beer. Find them located next to Crabtree Valley Mall.
Always Poppin' Gourmet Popcorn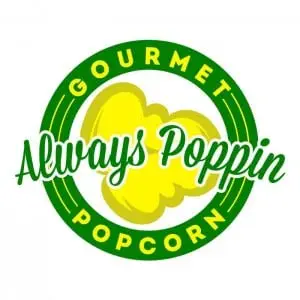 Located in North Raleigh, Always Poppin' offers a wide variety of flavors including movie theater butter, salt, cheddar, white cheddar, caramel, confetti, creamy dill, ranch, buffalo, as well as other mixes. Sizes include everything from a personal bag fit for one to a bag big enough to please a party full of guests. If you are having an event such as a business function, birthday party, baby shower, wedding, or other kind of social gathering contact Always Poppin and let them provide their delicious brand of popcorn to help make it a success. Gift boxes and popcorn tins are also available.
Goodberry's Frozen Custard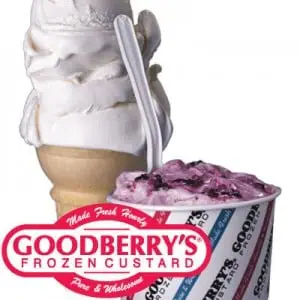 The first creamery opened in September of 1988, at the corner of Spring Forest Road and Atlantic Avenue in Raleigh. A second location followed shortly after on Kildaire Farm Road in Cary. At the time, Goodberry's was introducing frozen custard to the southeastern United States. As a result, not too many people knew what frozen custard was, but fortunately, they knew they liked what they were tasting and decided to come back! Since those first two creameries, they've opened seven more in the Triangle Area.
CMI Jewelry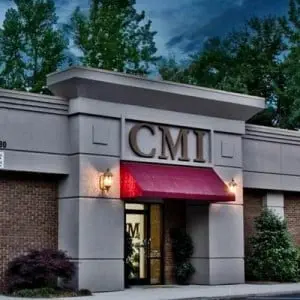 A 10,000 square foot state of the art Jewelry Showroom with a complete selection of fine jewelry featuring hundreds of loose diamonds and settings to create personalized engagement and anniversary rings at the lowest possible price. CMI also offers pearls, colored gemstones, sterling silver jewelry and gift items as well as seven showcases full of wedding bands for men and woman in tungston, titanium, platinum, palladium and gold.
Cooperative Outcomes


Small business catalyst facilitating sustained revenue and cash flow growth for Triangle professional and business support service businesses through effective target marketing and relationship building. Their goal is  to learn your business sufficiently to identify key target markets, prospects in those markets and the necessary value proposition and message for effective face-to-face contact with those target prospects. Cooperative Outcomes will connect you to your target prospects in a meaningful way and to the key resources for business sustainability.
Kathy Howard Photography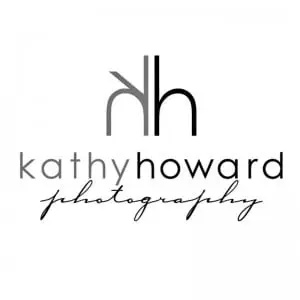 Kathy Howard is a Modern Portrait photographer specializing in head shots, beauty, family & high school seniors. Every session is custom to fit your needs & personality. Shoots can be done on location or in Glenwood South studio. She is available for travel too! Serving Raleigh and the Triangle, Kathy will ensure that you are comfortable with your shoots and satisfied with your results!
White House Black Angus
White House Black Angus is a family owned local grass fed beef farm located in Eastern Wake County… a stone's throw from Knightdale, Wendell, Zebulon, Rolesville, Wake Forest and Raleigh. Their focus is to provide the community with a healthy and tasty food experience. They have fresh beef weekly and hope you can become a regular customer and supporter of the local family farm. They love the personal relationship they have with their happy customers and look forward to adding you to their White House family.
We Be Raleigh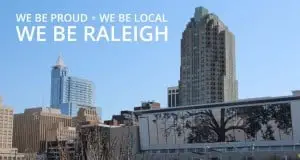 North Carolina gear for North Carolina people! From tees to tanks, posters to stickers, adults to newborns and the mountains to the beach, they have something for everyone in NC! Who is We Be Raleigh?  They are two friends living out their dream to build something they're proud of in a city they love! They've traveled almost everywhere in the world and all of their adventures have taught them one thing: there is no place like North Carolina. They think this is truly the best place ever and they want to create gear for you to rep the city they happily call home.
Carolina RailHawks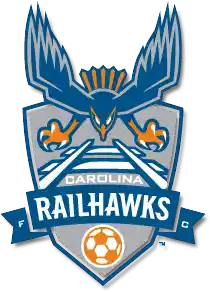 Carolina RailHawks is an American professional soccer team based in Cary, NC. Founded in 2006, the team plays in the North American Soccer League, the second tier of the American Soccer Pyramid. On July 19, 2006 the Carolina RailHawks were officially born given the club name and badge at halftime of a match at WakeMed Soccer Park (formerly SAS Soccer Park).  The club's name, the RailHawks, originated from a name-the-team contest won by Jarrett Campbell.  The badge depicts a RailHawk flying over a set of train tracks.Use code: ShopLocal when checking out for a discount on your tickets!
Lincoln Theatre

Lincoln Theatre is one of Raleigh's most established music venues featuring top acts from around the world. There are live music acts from bluegrass to metal & DJ-driven dance parties behind an unassuming facade. While you may have not visited the venue you most likely will know it by the large wall mural of a Lincoln on a nearby wall. A staple in Raleigh's downtown, setting the standard for live music one concert at a time.
Cary Family Eye Care 

A comprehensive optometry practice, Cary Family Eye Care is locally owned and operated by the husband and wife team of Dr. Dwight Barnes and Dr. Kelly Barnes. They are dedicated to the highest level of technology for a thorough evaluation of your eye health and visual needs, but are able to maintain a comfortable family atmosphere with their well-trained and caring staff.
Netalico, LLC

To put it simply, Netalico is a made up of web designers and developers that love to create great websites. Once they partner with you to create your online presence, they're going to do everything possible to deliver a website that looks great and functions beautifully. Their goal is to create a perfect harmony of design and usability so that potential customers not only like what they see, but can also find the information they need to buy what your business is selling.
Our local community is getting stronger and stronger! Thank you for being a part of the buy local movement!