Parlor Blow Dry Bar's big annual fundraiser is here, and we couldn't be more excited about this year's event!
This year Parlor Blow Dry Bar has partnered with The Merrimon-Wynne House and DJ Joe Bunn to go above and beyond and host a groovin' good time! Parlor Blow Dry Bar and The Merrimon-Wynne House were both founded in Raleigh, North Carolina. As small businesses, they are jointly dedicated to giving back to the community and supporting other local organizations.
Relive the Studio 54 Era while raising funds for Project CATCH.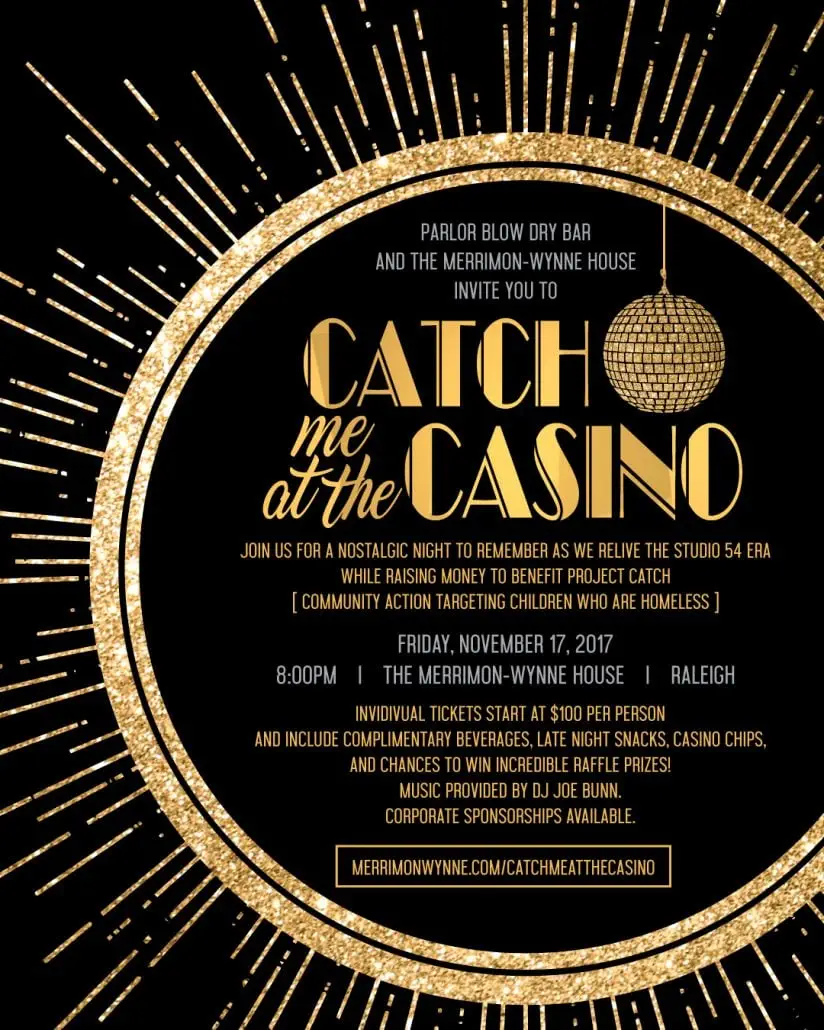 Join us for a nostalgic night to remember as we relive the Studio 54 era while raising money to benefit Project CATCH [Community Action Targeting Children who are Homeless].
Individual tickets start at $100 per person and include complimentary beverages, late night snacks, casino chips and chances to win incredible raffle prizes.
Music provided by DJ Joe Bunn | Corporate Sponsorships Available
CATCH Me at the Casino will be held November 17, 2017 at The Merrimon-Wynne House in Downtown Raleigh. Please click the link above to see sponsorship types and select the level that's right for you. Your support is greatly appreciated.
Dress the part, bring your poker face, and get ready to boogie!
To learn more about Project CATCH and ways you can help, http://www.merrimonwynne.com/catchmeatthecasino.