We are all familiar with restaurants, coffee shops, and bakeries, but what about the steps those business owners pursued to get there?
The owners of Little Blue Macaron, Allison and Carl Vick are all too familiar with those steps and saw the massive gap between selling at popups to running a storefront, so they created a half step. Little Blue Bakehouse is a coffee cafe and baked goods retail shop serving the SE Raleigh small business owners and the entire community.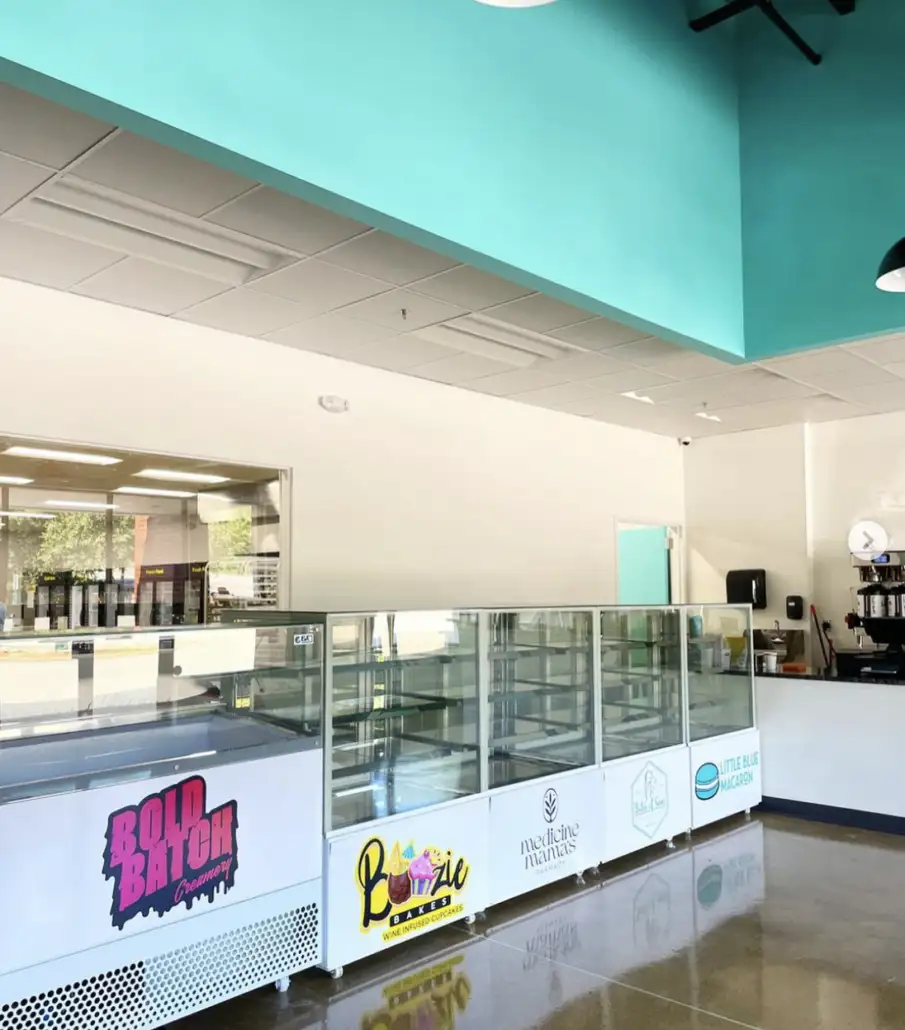 This membership-based commercial kitchen is tailored to dessert baking and creating. This model allows bakers to access shared equipment and other large appliances, giving them the opportunity for growth without the massive financial commitment.
When you walk into the 3,000-square-foot space, it will feel like a coffee shop or sweets shop with places to sit, visit, or work while eating your favorite pastry made fresh in the back.
Who Will Be There?
The first businesses to take over the space will be Little Blue Macaron, Bold Batch Creamery, Bites of Sam, Medicine Mama Farmacy, and Boozie Bakes! 
Little Blue Macaron is where it all started. Allison Vick, a co-owner of Little Blue Bakehouse and Raleigh native, has worked towards her bakery for three years. She now brings the perfect french macaron back home and is excited to introduce it to the RTP area!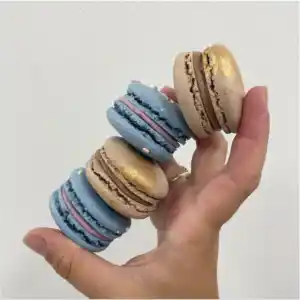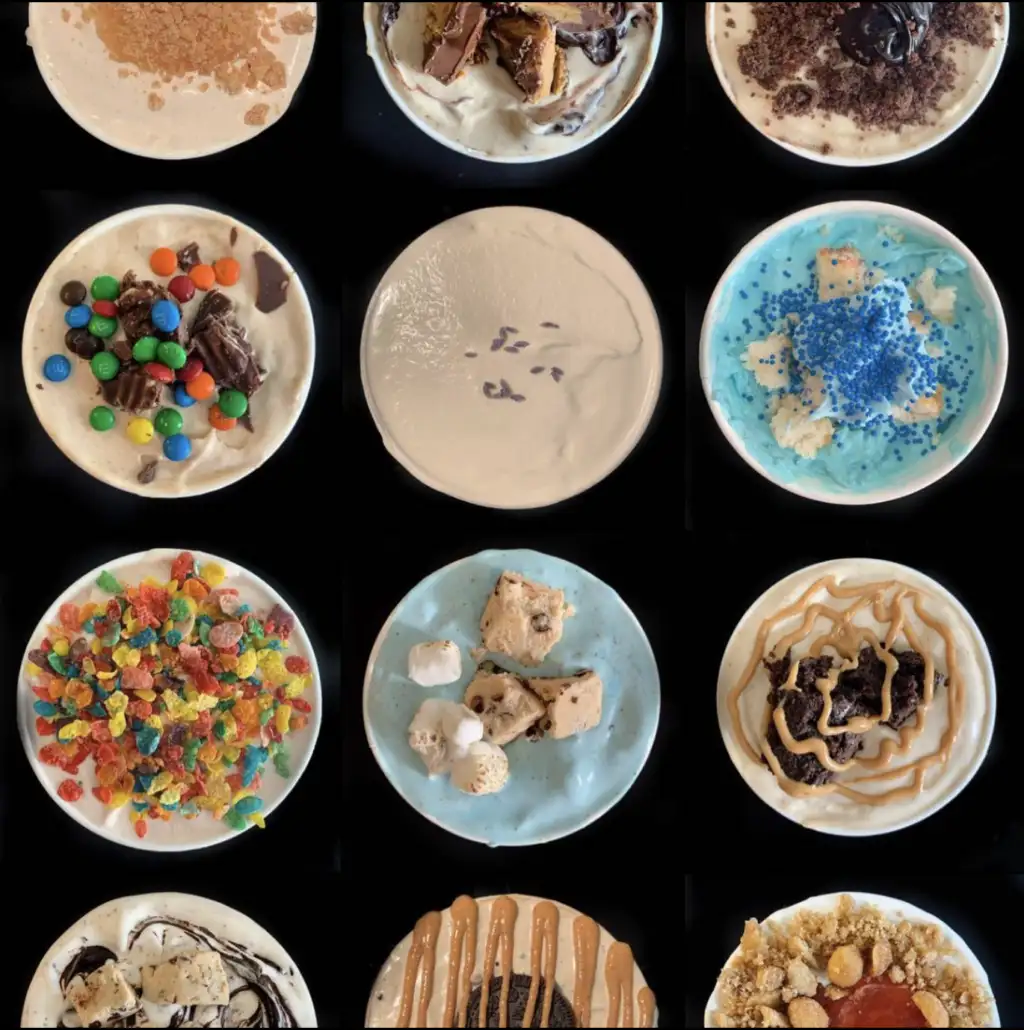 Maura, the founder of Bold Batch Creamery, always loved bringing joy to others, specifically through dessert. It was her experimentation with desserts that lead her to make homemade ice cream in 2020. Once she realized that store-bought was nothing compared to the real thing, she went rogue and created her ideal ice cream – one with a rich, creamy texture, unique and inspired flavors, and loads of high-quality mix-ins.
Bold Batch was born from a humble at-home kitchen but has now grown into a Raleigh favorite. She looks forward to expanding into Little Blue Bakehouse to continue sharing her signature ice cream with the Raleigh/Durham area.
Bites Of Sam
Bites of Sam is a small bakery that specializes in thick, full, cookies that use various mix-ins and are often stuffed with a type of filling.
Sam, the owner, started her mission to recreate the perfect chunky cookie in 2019 and has received enormous praise from all over the triangle! She is excited to continue to expand her sweet offering to the Triangle and surrounding areas.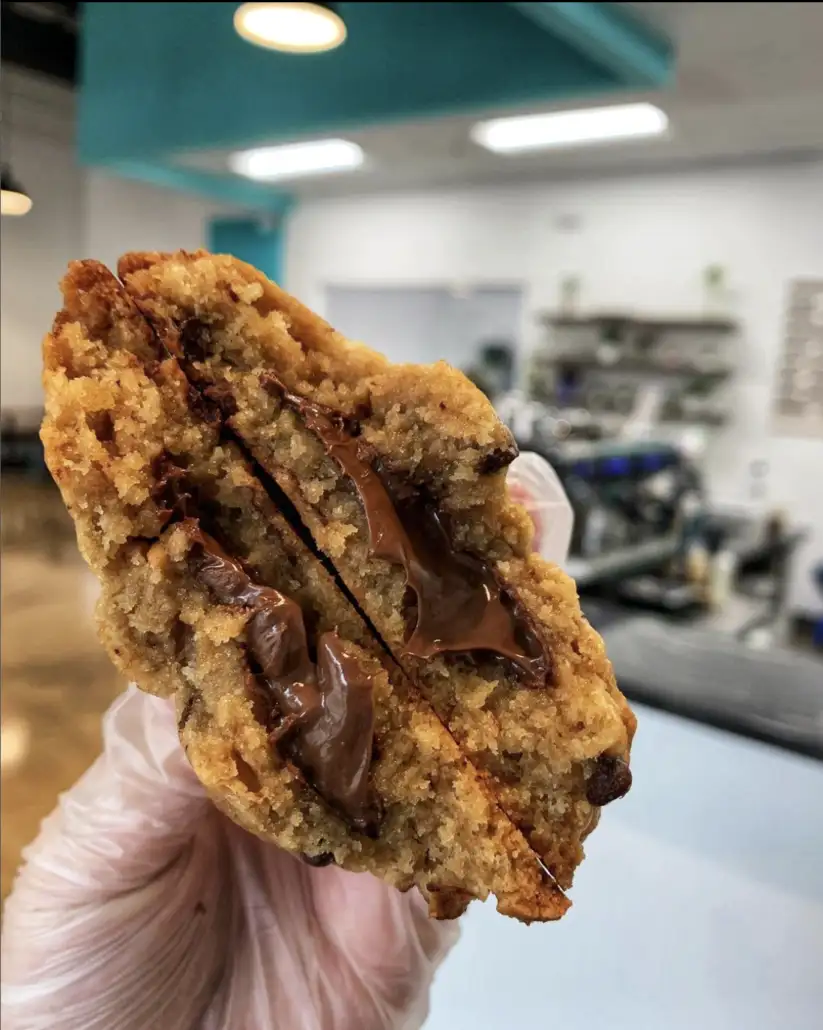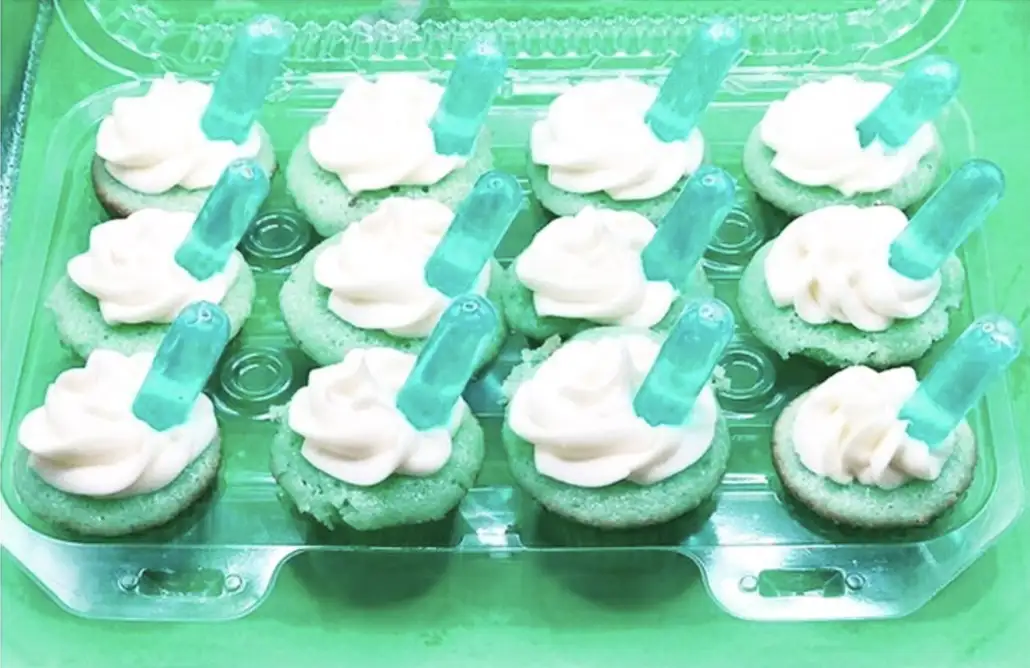 Angle, founder of Boozie Bakes, started with the simple of idea sharing her love through baking. When experimenting she discovered how wine and other spirits brought her desserts to the next level.
From conception to the final product, her team puts lots of love and careful thought into each creation. They can't wait to create more moments and experiences with their baked goods!
Medicine Mama's Farmacy
Medicine Mama's Farmacy is a small mama-owned and mama-run business. Medicine Mama Farmacy is the premier purveyor of the highest quality NC-grown and NC-made CBD products.
It all started when CBD became an emerging alternative medicine and the owner saw an undeniable need to jump in! Steph, the founder and owner, has put everything into reading delicious ways to access the powerful healing properties of the NC-grown CBD.
Her treats work naturally to ease pain without the side effects that accompany pharmaceuticals. Steph is so excited to expand her business to reach the Triangle and beyond.