75th Annual ABC11 Raleigh Christmas Parade, presented by Shop Local Raleigh, is the largest Christmas Parade from Atlanta to DC!
Click here to watch the 2018 parade and mark your calendars for November 24 to attend in 2019 and be a part of the celebration!
Watch the Raleigh Diamond 75th Christmas Parade Celebration live from 9-9:30 am on ABC11. This pre-parade 75th Anniversary show is sure to delight and entertain audiences of all ages. Immediately following the pre-parade show will be the 75th Annual ABC11 Raleigh Christmas Parade by Shop Local Raleigh broadcast on ABC11 from 9:30 am-12 pm.
Want to join us street-side for all of the excitement? The parade departs from the start line at 9:15 am!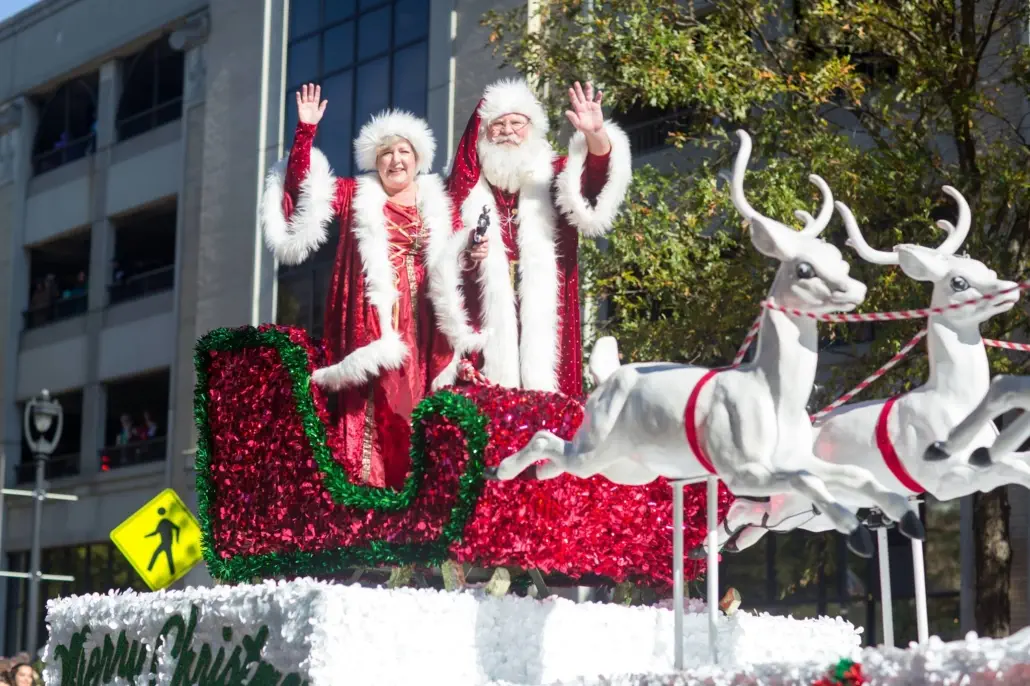 Follow along on social media with the hashtag #RaleighChristmasParade
For more parade info check out the Facebook page & respond "Going" in the event to receive updates!
Why is the Raleigh Christmas Parade before Thanksgiving?