Raleigh residents, get ready to turn up the heat on Memorial Day weekend! From patriotic events to mouthwatering food festivals, we've curated a red, white, and blue list of things to do to help you explore the coolest activities and hidden gems right here in our vibrant city. Let's dive into the local delights that will make this Memorial Day an unforgettable celebration of our city and country.
Remembrance and Reflection
Memorial Day Remembrance – A patriotic ceremony honoring fallen veterans of all wars and conflicts. More Information
When: Monday, May 29, 2023 | 2:30-3:30 p.m.

Where: Veterans Freedom Park – 1517 N. Harrison Ave. Cary, NC 27513
Field of Honor  – Over 500 full-size flags are flown over Memorial Day Weekend to honor veterans, Police, Fire, and EMS. Purchase a flag.
When: Memorial Day Weekend
Where: 830 Barringer Drive, Raleigh, NC 27606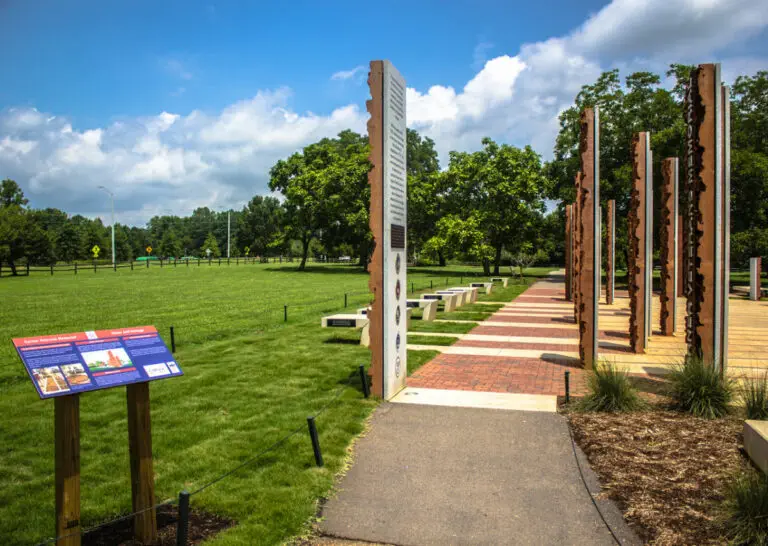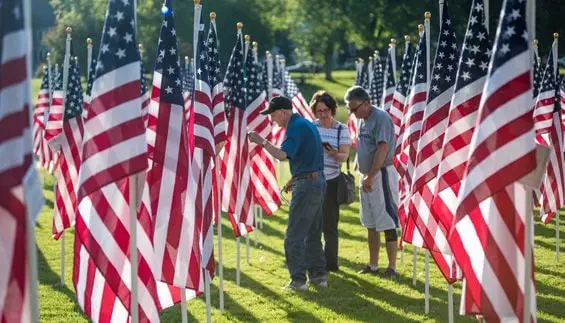 Garner Veterans Memorial – The Garner Veterans Memorial features pillars with the names of 67 Garner-area veterans who died serving their country as well as a historical narrative about the wars and conflicts in which the nation has been involved. More Info.
When: Ongoing
Where: 921 Buffaloe Rd., Lake Benson Park, Garner, NC 27529
Carolina Mudcats Game Baseball Game
The Carolina Mudcats are playing the Down East Wood Ducks at home from May 23-28! These budget-friendly games are a blast for all ages!
NC Sugar Rush Food Rodeo
Bring the Kids… or don't… This sweet festival is a dessert themed food truck rodeo held in Downtown Raleigh on Sunday, May 28th!
Splash and Swim
Everyone can appreciate a refreshing dip in a cool pool or lake. Did you know that the City of Raleigh has 9 public pools and 7 of them are outdoor with activities for the kids? Find one near you!
Cookout and Explore
Jordan Lake and Falls Lake State Park are right around the corner. At Jordan Lake, you can find 7 swimming areas and places to kayak, camp, or picnic. There are 14 miles of hiking trails ranging in length and difficulty so you can include all members of your family. Falls Lake Recreation Area offers boat ramps, biking trails, and 5 beaches for swimming! Each park offers its own beauty and places to explore. Check out each website for more information!
Whole Brain Escape – Escape Room
Nothing can rain on your parade! Visit their location in Apex and check out all their fun themes! 
Rush Hour Karting and Acrade
Rev up your engines, gather your friends, and race to Rush Hour Karting for an adrenaline-pumping experience that will leave you craving more—don't miss out on the thrill of a lifetime! Get your tickets in advance or simply show up!  More Info
Fire up the grill and let the flavors sizzle! As you gear up for a delicious outdoor feast, why not support our local community by shopping at nearby stores for all your grilling needs? From tender meats sourced from local farms to handcrafted seasonings and supplies, our neighborhood shops have everything you need to elevate your grill game!
Show your gratitude by shopping at businesses owned and operated by veterans. From local restaurants to retail stores, these businesses embody the resilience, dedication, and entrepreneurial spirit of our veterans. By supporting them, we not only contribute to their success but also help to create opportunities and make a positive impact. This Memorial Day, let's shop with purpose and pay tribute to those who have served our country.
**Is your business Veteran Owned? Email sarahu@shoplocalraleigh.org to be included.**